All Types of Laptops and PCs Repaired
If your laptop or PC is not performing as well as it used to, bring your device to MobileZone Belfast today. We help you with everything from viruses and software performance to broken screens and other hardware issues. With a thorough diagnosis and fault-finding service, we will detect the issue and be able to provide and affordable fix.
To prevent voiding the manufacturer's warranty, we only use authentic parts and professional repair techniques. We offer the best phone repairs , tablet repairs and PC repairs service in Belfast area. Contact us today for more information.
Common Problems with Laptops
A laptop is also referred to as a notebook. A laptop is a portable computer that is in some cases nearly as powerful as a desktop computer. It has a clam shell shape and runs off the AC power or the Li ion batteries. Other than less computing power due to its compact size laptops are considered better choice as they are easily carry able and customizable. When ever you are short on space and create something to tackle it, chances are you would end up with a state-of-the-art compact machine but one which is sophisticated and prone to problems after continuous use. Mobile Zone Belfast have vast experience in repairing laptops. Any make, any model and any operating system, we can get it repaired in a satisfactory way. Here are a few common problems that we can fix for you in no time at all.
Screen Replacement
Let's face it, the portability of the laptop that is the most awesome functionality of this machine can some time be the enemy and it gets dropped during those movements. Either it is by dropping it or by overusing it, if your laptop screen needs replacing, we got you covered. We stock all sorts and models screens with us and are best in Belfast.
Battery Replacement
After some regular and continues use, batteries can lose the ability to hold the charge. In this case most of the batteries wont last long and battery replacement becomes an essential requirement. We have all makes and models of batteries available with us.
Faulty Keyboard
With the passage of time and after continuous use, key boards tend to go bad and get stuck. Sometimes the keys gets dislodged and the whole keyboard needs replacement. Our technicians are well trained to perform this sort of repair in no time and can replace the keyboard in no time.
System Crash/ Malware
Systems can crash and do not boot up or sometime malware grip the whole system and render the system useless. You need someone with software capabilities to fix these problems and we have plenty of technicians who can do that for you.
Get your Laptop Repaired at Your Doorstep
Mobile Zone Belfast have 3 fully equipped branches in Belfast that carry plenty of stock and skilled technicians but we understand that specially in todays world getting out and reaching out can be difficult. We have introduced our free pick and drop service where you can just contact us and we will pick your laptop, repair it and bring it back with warranty at your doorstep. There are no charges for that service as it is purely focused on our customer's convenience.
Why Choose Mobile Zone Belfast
You may ask that while there are many repair places in Belfast why should someone choose us? It's a valid question and you have every right to ask that question. Let's have a look at the reasons.
Most Economical Prices
We assure you that no one in Belfast can beat our prices when it comes to do quality repairing. We have a policy that if we cannot repair your laptop then we wont charge you anything. We believe in creating a lasting relationship with customer and so try to give them the rates so they can come back next time.
Experienced Technicians
We have vast experience behind us in repair work that spans for years and years of repairing. We have completed around 32000 repairs to this date and we pay special attention to retain the staff that is well trained and good at what they do.
Friendly Staff
We understand that at times when you are experiencing trouble with your laptop, things can get a little edgy and for that reason we have instructed to be engaging and friendly to every customer who enter any of our 3 branches in Belfast.
Express Repair and Lifetime Warranty
Sometimes you have to complete important chores and its not a choice to leave your laptop for longer time. We have introduced express repair which means your laptop get priority and special attention and we give your lifetime warranty on most of our products.
30 Minutes Repair Service
Our technicians assess the problems and if possible, they can get it fixed in 30 minutes for you and bring it back to you with warranty included so you can keep working on your laptop.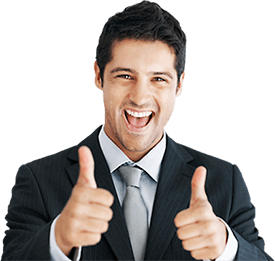 Call Us Now for a FREE Doorstep Phone Repairs Service
If you are in Belfast, we can come and fix your phones and tablets at your doorstep at no extra cost. Speak to us to arrange an appointment.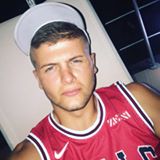 Brilliant speedy service couldn't recommend these guys enough! 4 phones fixed within an hour, all done from the front of the house within a day of mailing, done for very competitive prices, 5 star service??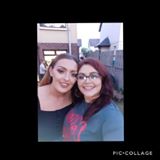 Very quick service and right on your doorstep. Got a new battery and charger port cleaned and only took 10 minutes. Really good prices as well as i was quoted much more than I paid elsewhere.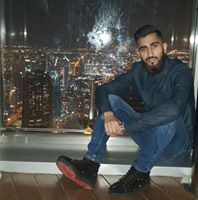 Had my phone screen changed and back glass changed working like a dream. Would recommend them!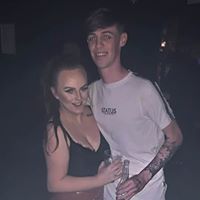 Phone was fixed as quick as possible good as new
amazing service. phone was collected from my door fixed ans returned within 2 or 3 hours. hassle free. will defo use again.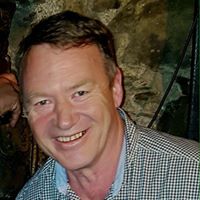 Good service reasonable and quick easy to deal with. New LCD screen on Samsung s6
Highly recommended by a friend and Was not disappointed contacted me back pretty fast goood delivery service had my phone back within a day in goood working order and excellent prices 5 out of 5 from me ??
Why Choose Us?
No Fix No Fee
You don't have to pay a penny if your device isn't repaired.

Life Time Warranty
We offer life time warranty on repairs done by us.
Free Doorstep Repairs
No extra charge for doorstep phone repairs or collection in Belfast.

40,000 Devices Repaired
We have repaired more than 40,000 devices and counting.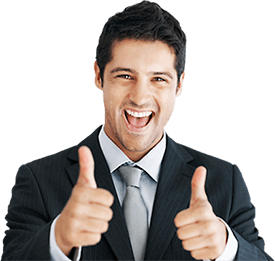 Call Us Now for a FREE Doorstep Phone Repairs Service
If you are in Belfast, we can come and fix your phones and tablets at your doorstep at no extra cost. Speak to us to arrange an appointment.