Privacy Policy
Privacy & Cookie Policy
We are striving to build a strong relationship with our customers. To achieve this we need to know a bit about you through the information you provide. By visiting Mobile Zone Belfast you may provide some information about you and your vehicle at two levels. Data collected when you browse through Mobile Zone Belfast site including Personal and vehicle related information is given, in order to get you price quotes. As a big data handler, Mobile Zone Belfast respects your rights to privacy. it is important that you should know about our data and information handling process.
Our Promise
Mobile Zone Belfast is committed to Your Privacy and we assure you that the data is only used for the intended purpose detailed above.
What we don't do:
Provide your name or address to outside companies or businesses Sell your information or part of information to any person or site.
What We Do:
Take essential data and information safekeeping provisions to safeguard your information from unauthorized access Collect information from you, purely to provide you helpful information about engines Use your information solely to meet your needs. Keep your information safe for certain period of time to provide you customer care services and supplier information. Respect your request to remove your data from our database, telephone, email or any other means of information. Strongly uphold the confidentiality and privacy of information when working with other companies. Mobile Zone Belfast has constantly valued your confidentiality and privacy, and we strengthen and support this belief at every level of our business. Your information will be safeguarded as our promise with you, unless the specific Webpage says otherwise. If you feel that you have doubt about any claws and want to ask something about our privacy policy then you are more than welcome, please contact us
Levels Of Data Collection
Mobile Zone Belfast collects data from you on two levels when you visit our site
Level-1
Information Collected As You Browse Mobile Zone Belfast site or when you visit Mobile Zone Belfast Website, our web servers collect information about your visit and details of visit. At this level, we do not collect information about your personality i.e. personal information. Through Web server logs, we only monitor the statistics to determine our performance to improve services. We monitor: Number of visitors on the website Hotspots on the website that people frequently visited Domains from which our visitors are coming (e.g. "Google.co.uk", "Yahoo.co.uk") Frequently used browsers to visit our website All the information collected at this stage is solely used to improve user experience and none of this information part is associated with you as an individual.
Level-2
This information may be based on your name, address, postal code and your contact details i.e. email address, or phone number. Your IP Address and Host Name. Mobile Zone Belfast Website logs, host names or IP addresses when the Host Name is not available, it is used for system administration and security purposes. These logs are monitored and required to maintain the system and information safety. These logs help us to improve the user experience and availability of the web content. We encourage all our valued visitors to sign-up with us to get prices from suppliers. We also encourage you to provide the correct information especially; name, phone number and email address that help us better serve you. Sign-Up Forms at Mobile Zone Belfast Sign-up forms used at Mobile Zone Belfast website, safely and securely collects your contact information and it is used to bring the information back to you. Your vehicle information will only be shared with our supplier's network to get the best match engine. Your contact information then used to send you the supplier's information from where you can get your product. During your sign-up, you might be given an opportunity to receive newsletters and other informative materials and promotions from us and our partners.
Cookies
Mobile Zone Belfast uses cookies on its website; Cookie is a small encrypted data string that our server writes on your storage drive with your unique ID. We use it to deliver the web content that you are interested in; these data strings control the access to restrict unwanted content. The cookie cannot be used for any other purposes e.g. data collection from your data storage drive or compromise the data otherwise. You can change your browser settings if you do not wish to establish a unique ID with us, simply disable the cookies from your browser. Before you disable the cookies from your browser, please make one thing clear that sometimes cookies required completing certain processes on the website.
Sharing Of The Information
In order to complete your price quote request, your vehicle information will be shared with engine suppliers as regulated by the supplier contract each member signs.
Information Security
Mobile Zone Belfast uses various security measures to safeguard the loss of data, misuse of data, and alteration of information under our authority of control.
Links To Other Sites
Mobile Zone Belfast website contains the links to other sites so please be aware that our privacy policy only applies to Mobile Zone Belfast website and we do not take any responsibility about those sites.
Opt-Out Policy And Procedure
Mobile Zone Belfast respects your every request regarding data handling and we provide you an opportunity to opt-out of receiving any content communication from us or our associated partners.. Moreover, visitors who wish to eliminate their data from our database to no longer receive our service can Contact Us.
Oversight
If you feel that you have any questions about our privacy policy, please Contact Us and we will address your issues to the best of our knowledge and ability.
Policy Update/Change
Mobile Zone Belfast will sometime update this privacy policy. Please refer to the "last updated date" atop of privacy policy document.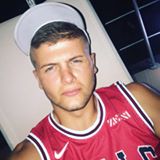 Brilliant speedy service couldn't recommend these guys enough! 4 phones fixed within an hour, all done from the front of the house within a day of mailing, done for very competitive prices, 5 star service??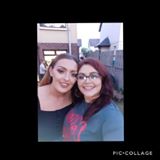 Very quick service and right on your doorstep. Got a new battery and charger port cleaned and only took 10 minutes. Really good prices as well as i was quoted much more than I paid elsewhere.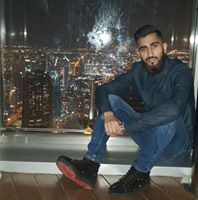 Had my phone screen changed and back glass changed working like a dream. Would recommend them!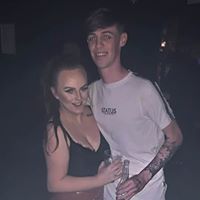 Phone was fixed as quick as possible good as new
amazing service. phone was collected from my door fixed ans returned within 2 or 3 hours. hassle free. will defo use again.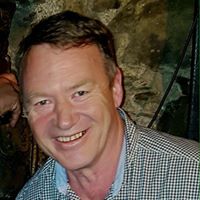 Good service reasonable and quick easy to deal with. New LCD screen on Samsung s6
Highly recommended by a friend and Was not disappointed contacted me back pretty fast goood delivery service had my phone back within a day in goood working order and excellent prices 5 out of 5 from me ??