One Stop Shop for Samsung S8 Repairs in Belfast
It is worth mentioning that we cover all the usual defects that your Samsung Galaxy S8 can encounter. Screen repair or replacement, battery repair or replacement, home button repair and speaker repair or replacement are the common faults that any smartphone encounter. We stock genuine parts for Galaxy S8 and our Samsung phone repair technicians are experts in such repairs. We also deal with all sorts of board related issues and software related issues. Such issues result in auto rotate stoppage, push notifications delayed, connectivity issue and other software related issues.
About Samsung Galaxy S8
Samsung's Galaxy series is always the brand that goes toe to toe with Apple's iPhone and most of the times comes out victorious. King of Android phones have beaten iPhone on latest technology and specs war many a times. It is one of the most sold and loved devices in the world. Samsung Galaxy S8 was a major upgrade in styling and technology that was previously used in this line. Bezel less dual led display with huge chipset and great camera weren't enough for the flagship phone from one of the elite android giants. They also armed it with fingerprint scanner, iris scanner, facial recognition, huge battery and huge expandable memory.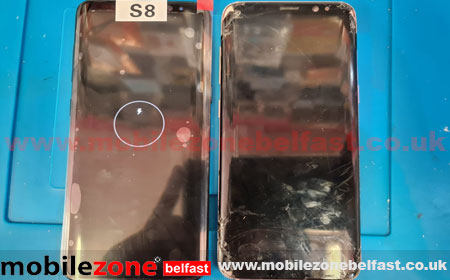 There is so much development in android devices and choice is so vast that mastering every device is near impossible. Fortunately, we focus on the Samsung flagships and have attained the status of best one stop repair outlet for S8 in Belfast. Any fault or glitch in your beloved S8 and we can fix it in no time what so ever.
Mobile Zone Belfast Got You Covered if Your S8 Needs any Repairs
One of the most important factors in your gadget repair is finding an authentic and dedicated phone repair specialists with some prior experience in repairing the same device. We have years of experience behind us and have 3 fully equipped outlets residing some of the best technicians available in Belfast. Our staff are friendly and attentive and eager to help every customer. We offer pick and drop service which means we collect your device, get it repaired and deliver it back to your doorstep. Our express delivery means we either fix your device at your doorstep via our mobile repair unit or we prioritize your device and get it repaired as soon as possible. We guarantee you the best rates and unmatched service in the whole Belfast.
We have so much trust at our abilities that we do not charge anything if we can not repair your device. Our recommendation is to try out our service so you can see it for yourself.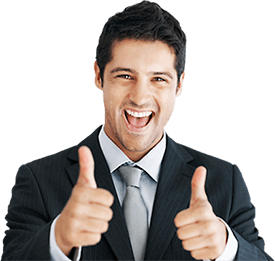 Call Us Now for a FREE Doorstep Phone Repairs Service
If you are in Belfast, we can come and fix your phones and tablets at your doorstep at no extra cost. Speak to us to arrange an appointment.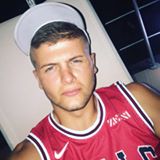 Brilliant speedy service couldn't recommend these guys enough! 4 phones fixed within an hour, all done from the front of the house within a day of mailing, done for very competitive prices, 5 star service??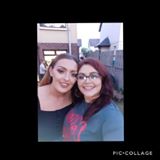 Very quick service and right on your doorstep. Got a new battery and charger port cleaned and only took 10 minutes. Really good prices as well as i was quoted much more than I paid elsewhere.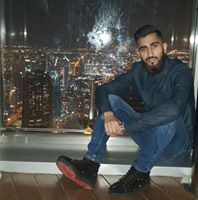 Had my phone screen changed and back glass changed working like a dream. Would recommend them!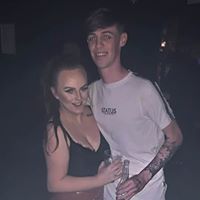 Phone was fixed as quick as possible good as new
amazing service. phone was collected from my door fixed ans returned within 2 or 3 hours. hassle free. will defo use again.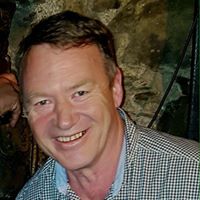 Good service reasonable and quick easy to deal with. New LCD screen on Samsung s6
Highly recommended by a friend and Was not disappointed contacted me back pretty fast goood delivery service had my phone back within a day in goood working order and excellent prices 5 out of 5 from me ??
Why Choose Us?
No Fix No Fee
You don't have to pay a penny if your device isn't repaired.

Life Time Warranty
We offer life time warranty on repairs done by us.
Free Doorstep Repairs
No extra charge for doorstep phone repairs or collection in Belfast.

40,000 Devices Repaired
We have repaired more than 40,000 devices and counting.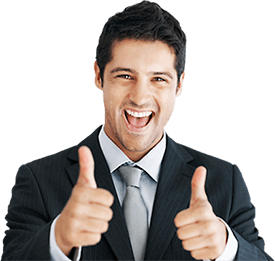 Call Us Now for a FREE Doorstep Phone Repairs Service
If you are in Belfast, we can come and fix your phones and tablets at your doorstep at no extra cost. Speak to us to arrange an appointment.