Common Repairs That This Phone Encounter
Although Samsung S8+ is magnificent phone that gave every competitor a run for its money, like every other machine it is not immune to the problems and faults. While there is no denying that this phone was a thing of beauty but its glass back and front meant that the phone was way too fragile and breaking or smashing is easily done. Its complex machinery and heavy software meant it was susceptible to software and hardware faults.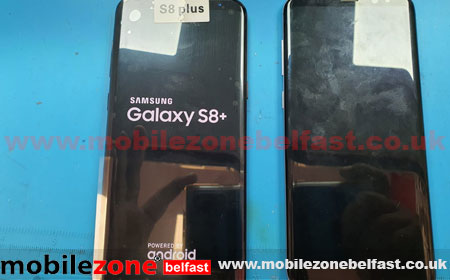 Let's have a look at the common faults and their repair or replacement remedies.
Samsung S8 Plus Broken Screen
With such magnificent large screen that even covers the sides of the phone it was easy to smash it with sudden laps of concentration. Samsung devices are notorious for extremely expensive replacement parts and make no mistake that a phone screen replacement is not going to be a cheap affair but never the less it is possible to replace the screen if you can find a good repair outlet.
Board Related Problems
Being a feature rich device also means that there are more components to go wrong and it is not uncommon for such device to produce faults in its hardware or the software. It may cause a temporary problem but eventually it is repairable as long as you can find an expert technician.
Battery Replacement
Battery is the busiest part of your smart phone as it is at work even when the phone is lying on the side doing nothing. Obviously this sort of routine would have its impact on the battery and the battery loses its capacity over the time. Easy fix to this problem is replacement of the battery, just need to make sure that you opt for quality replacement battery.
Small External Components Replacement
External components such as speakers, volume and home buttons and charging dock can hardly take the extensive pressure that is thrust upon them on daily basis. These components are sensitive by build and need replacement after a while. It is easy to get them replaced from a good repair outlet.
One of the Most Reliable Names in Belfast Mobile Repairs
Mobile Zone Belfast is one of the most reliable names in the mobile repair in Belfast. Over 50K repairs is a testament of our commitment to our craft. We have 3 fully equipped outlets that deal with sales, repairs and exchanges and our friendly staff is always eager to help. We introduced express repair concept where you get you device back and repaired within 30 minutes no matter what the problem is. Our mobile units can repair your devices at your doorstep while you watch. Visit our outlet and see for yourself how amazing our services are and how can we save you some money.
About Samsung S8 PLus
Samsung Galaxy S8+ belongs to the family of android phones that were capable of doing everything. A phone able to do multiple tasks is also easy to encounter problems. Whether you are encountering the problems with its software or have problems relating to its board or if it is a broken screen or you are in need of battery replacement, you are at the right place to get some help.
Specs and Details
Samsung Galaxy S8+ was released in April 2017. It was a superb phone that had a large 6.2 inches screen with 12 mp camera 6 GB RAM and 3500 mAh battery. It had 128 GB storage capacity and ran on android 7.0 to android 9.0.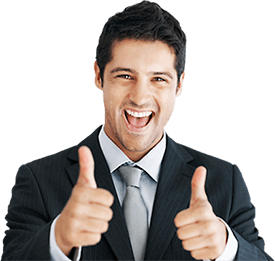 Call Us Now for a FREE Doorstep Phone Repairs Service
If you are in Belfast, we can come and fix your phones and tablets at your doorstep at no extra cost. Speak to us to arrange an appointment.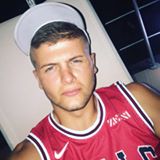 Brilliant speedy service couldn't recommend these guys enough! 4 phones fixed within an hour, all done from the front of the house within a day of mailing, done for very competitive prices, 5 star service??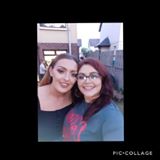 Very quick service and right on your doorstep. Got a new battery and charger port cleaned and only took 10 minutes. Really good prices as well as i was quoted much more than I paid elsewhere.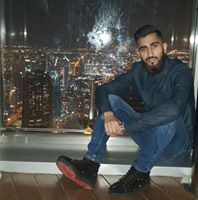 Had my phone screen changed and back glass changed working like a dream. Would recommend them!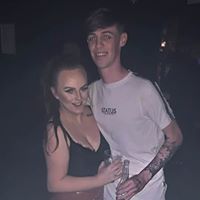 Phone was fixed as quick as possible good as new
amazing service. phone was collected from my door fixed ans returned within 2 or 3 hours. hassle free. will defo use again.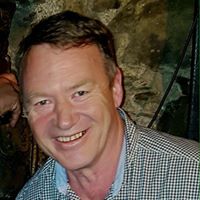 Good service reasonable and quick easy to deal with. New LCD screen on Samsung s6
Highly recommended by a friend and Was not disappointed contacted me back pretty fast goood delivery service had my phone back within a day in goood working order and excellent prices 5 out of 5 from me ??
Why Choose Us?
No Fix No Fee
You don't have to pay a penny if your device isn't repaired.

Life Time Warranty
We offer life time warranty on repairs done by us.
Free Doorstep Repairs
No extra charge for doorstep phone repairs or collection in Belfast.

40,000 Devices Repaired
We have repaired more than 40,000 devices and counting.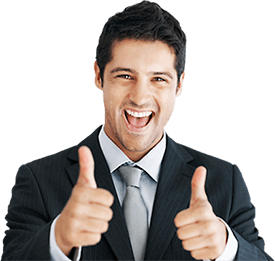 Call Us Now for a FREE Doorstep Phone Repairs Service
If you are in Belfast, we can come and fix your phones and tablets at your doorstep at no extra cost. Speak to us to arrange an appointment.