iPhone 7 Plus problems fixed, broken screen replacement
If you are facing problems with your iPhone 7 Plus, you are at the right place. Whether its a broken 7 Plus screen or a minor charging issue you can count on Mobile Zone Belfast. We specialize in iPhone repairs and have fixed thousands of iPhones so far. Our experience and quality of phone repairs is unmatched in Belfast
Apple iPhone 7 Plus was introduced by Apple in September 2016. It featured a 5.5 inch touch screen display with 1080x1920 resolution and a pixel density of 401 ppi. Phone was powered by quad core Apple A10 Fusion processor. It supports 3 GB RAM and 32 GB storage and runs on iOS 10 with 2900 mAh battery. The real party piece for this phone was its excellent camera. With 12 megapixel snapper at the back and a 7 megapixel at the front, this phone was really a photographer's dream to work with. This was the device where for the first time Apple decided to launch a device without headphone jack. Despite that phone was a huge success and was well reviewed.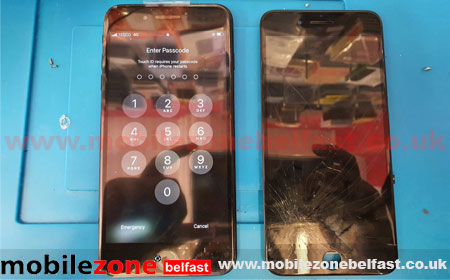 Common Repairs of iPhone 7 Plus
iPhones of this era are not cheap and they justify their price by their specs and quality of the components that are being used in them. Take proper care of them and you can use those phones for ages but as with any machine, they are not meant to go on forever and usual wear and tear is imminent. Same goes with the iPhone 7 Plus. Here are some of the common faults that this phone is prone to.
Screen Replacement
Screen is by far the largest component of the phone and is almost always busy. Phone is entirely consisted upon the screen and no one can deny the importance of the thing anyway. Due to its size and prominence, iPhone screen is always at the risk of either being smashed against something or just getting faulty due to excessive usage. Screen replacement can be done easily by an expert mechanic. Just make sure that you are getting a quality screen in replacement process.
Battery Replacement
Your phones battery is the most hardworking component of your phone. Even when everything else is switched off, your battery is still working. Due to daily recharge and then discharge, the battery is prone to lose its performance gradually and after some time the replacement in necessary. Battery replacement can be done as long as you are getting a quality product, your phone should perform as new once the replacement is done.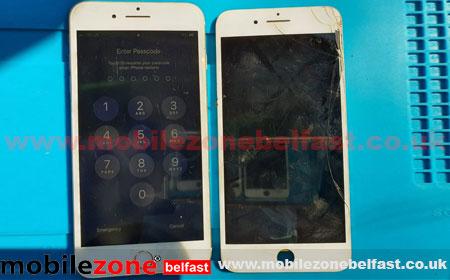 Board Related Faults
Phones now days are complicated yet compact machines and can produce faults anywhere in their tightly packed components. Its board is basically the beating heart and a problem in the board can render the whole phone useless. Good news is the either the board can be repaired or you can get the whole board replaced.
Other Components Replacements
There are many small but very important components that feel the heat of constant and everyday use and usually need replacement after a while. Components such as charging port, speakers, start button, volume buttons and so on. Their replacement is easy as long as you can find an expert technician.
Belfast's Very Own Repair Outlet
Mobile Zone Belfast has been serving the area for almost over a decade now and over 40 K repairs means enough satisfied customers to back our claim for being the best phone repair outlet in Belfast. We have three fully equipped outlets with helpful staff to repair, sale, exchange and accessorize your phones at affordable prices without a problem. We have introduced express repair services which mean you can have your device back fully repaired within minutes at just a fraction of cost. We pioneered mobile workshops to repair mobile devices at your doorstep while you watch and we promise not to charge you a penny unless we repair your device. You should visit any of our repair outlets to see the service and staff yourself.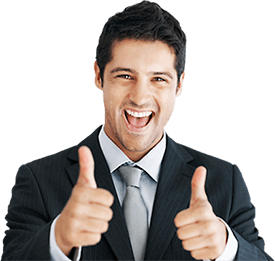 Call Us Now for a FREE Doorstep Phone Repairs Service
If you are in Belfast, we can come and fix your phones and tablets at your doorstep at no extra cost. Speak to us to arrange an appointment.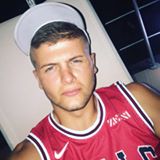 Brilliant speedy service couldn't recommend these guys enough! 4 phones fixed within an hour, all done from the front of the house within a day of mailing, done for very competitive prices, 5 star service??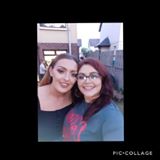 Very quick service and right on your doorstep. Got a new battery and charger port cleaned and only took 10 minutes. Really good prices as well as i was quoted much more than I paid elsewhere.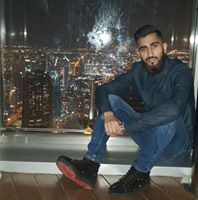 Had my phone screen changed and back glass changed working like a dream. Would recommend them!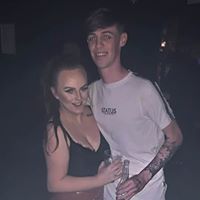 Phone was fixed as quick as possible good as new
amazing service. phone was collected from my door fixed ans returned within 2 or 3 hours. hassle free. will defo use again.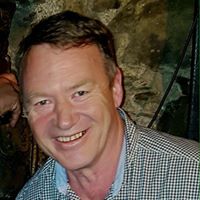 Good service reasonable and quick easy to deal with. New LCD screen on Samsung s6
Highly recommended by a friend and Was not disappointed contacted me back pretty fast goood delivery service had my phone back within a day in goood working order and excellent prices 5 out of 5 from me ??
Why Choose Us?
No Fix No Fee
You don't have to pay a penny if your device isn't repaired.

Life Time Warranty
We offer life time warranty on repairs done by us.
Free Doorstep Repairs
No extra charge for doorstep phone repairs or collection in Belfast.

40,000 Devices Repaired
We have repaired more than 40,000 devices and counting.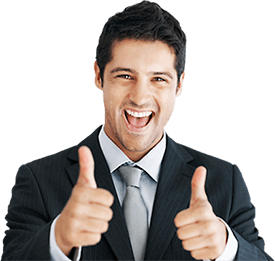 Call Us Now for a FREE Doorstep Phone Repairs Service
If you are in Belfast, we can come and fix your phones and tablets at your doorstep at no extra cost. Speak to us to arrange an appointment.